Airbus Cargo Drone Challenge
Early 2016, Airbus, and USA-based company Local Motors that operates a global network of micro-factories, launched the Cargo Drone Challenge. The rules and objectives are clear: design a safe, easy to operate and affordable UAV adaptable multiple civil commercial applications. Drone must be modular reconfiguration.
Firstly, as a prime requirements for the Airbus Cargo Drone Challenge functionality is the ability to take off and land vertically.
Secondly for the Airbus Cargo Drone Challenge is to have a considerable forward speed that the pusher propeller encourage successful forward lift and a safe powerless landing.
The payload was specified at a minimum of 2.5 Kg (5.5 lbs) with a range of at least 100 kms (62 miles) or more.
Date of May 22nd, the official deadline for submissions, 423 entries were received and after a period of validation and voting, three winners were declared for first, second and third place.
Zelator-28, a powerful UAV from the Russian designer Alexey Medvedev, was selected as the winner of the competition for combination of speed, hauling capacity and VTOL capabilities.
The design produced a powerful push forward thrust engine, and was chosen for its speed, presence of four smaller rotors  for vertical lift.
The modular cargo bay is easily loaded and guarantees fast turnaround deliveries.
In second place, Volans by California-based engineer Harvest Zhang found a similar design solution to the drone cargo challenge.
In third place the judges selected Minerva from D.F. Finger in Germany. This unique design offer a twin boom layout in which some of the heavier components are placed in these elongated structures thus reducing the wing root bending moment and helping reduce the weight of the wing structure.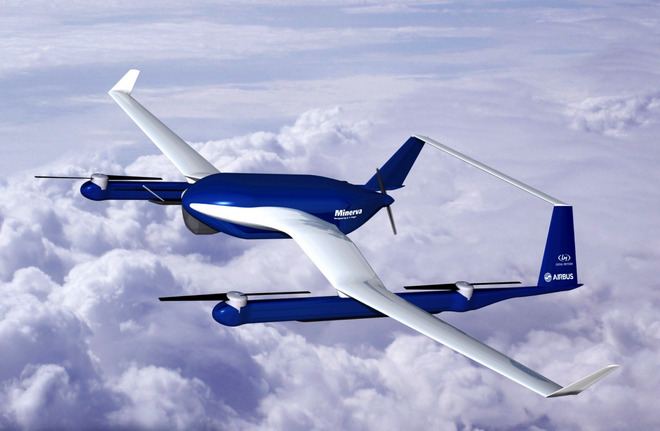 These three revolutionary designs have in common is that all four rotors which allow vertical take offs and landings.
Engines are placed symmetrically in a square configuration around the center of gravity and all three models have a pusher propeller.
In a recent interview, CEO & Co-founder of Local Motors Jay Roger mentioned that the variety they saw in the contest was incredible.
---