---
The Eachine E50 WiFi FPV Quadcopter is one of the latest 'selfie' drones on the market and is designed as a fun, first-time quadcopter for beginners interested in the field. We knows what it is really like? It is inexpensive, and many feel the Eachine E50 WiFi FPV Quadcopter is worth it.
---
Description:
Brand name:Eachine
Motor Type: Brushed Motor
Product battery: 3.7V 500mAh 20c(Included)
Charging Time: 120mins
Flying Time: 8-15mins
Charging Time: about 45mins
R/C Distance: about 40m
Video Resolution: 720P/1080i
Package Weight: 0.241 kg
Product Size: 13.5*6.5*2.5cm (the arms are folded)
13.5*16*2.5cm (the arms not folded)
Package Size: 15.5*8.6*6cm
---
Function:
3D rollover, Camera, Forward/backward, Eachine E50 WiFi FPV, Gravity Sense Control, Headless Mode, One Key Automatic Return, One Key Taking Off, Side-ward flight, Turn left/right, Up/down, WiFi Connection, With light…
Commen Problem and The Solution:
1. Quadcopter can't lift up: Check the propeller to make sure it was installed correctly (diagonal propellers must be the same direction by manufacturers design ).
2. Motor not spin: Check motor for any obstructions in the motor (hair, string, etc).
3. Package comes without spare part: Please feel free to contact manufacturer 1.via Amazon-dot-com, 2.The Seller.
---
Package Included:
1 x Eachine E50 WiFi FPV RC Quadcopter
1 x 3.7V 500MAH battery
1 x USB cable
4 x Propeller
Features:
With foldable arm, small size, easy to carry Innovative selfie with the Eachine E50 WiFi FPVdrone,720P camera allows you to get great selfies effortlessly.
Wifi real-time transmission FPV system which can capture photos and record videos for your great memory.
Built-in barometer with altitude hold function provides stable flight.
Mobile phone Eachine E50 WiFi FPV by mobile phone screen.
With attractive headless model, completely solving pilot loss-of-orientation problem.
One press automatic return ensure that you can call back your quadcopter without any delay.
3D flips with amazing agility provides a stunt aerial show.
Light weight airframe with nice durability
The Good Pros:
This is what is good about the E50.
Competitive price:

Around $30-$50-USD for the Eachine E50 WiFi FPV quadcopter with all the perks.

Photos and Videos Capabilities:

From air-to-ground is standard 720p.

Foldable design:

The design makes E50 hieghtened mobility to store and carry.


Beginners Choice:

The E50 is easy to fly. The E50 has a built-in altitude hold. E50 has 3 sensitivity modes.

E50 Controls:

From an ISO and or Android Cell-Phone with apps is configurable as R/C transmitter/Controler. No extra equipment needed.

User Friendly:

Touch-screen live video stream/Image capture via ISO/Android device for full FPV flight mode.

Device Migration Capable:

A pair of smartphone VR goggles.

Ocular Flexability:

Angle of camera can be adjusted.
Prime objective is to pair E50 positive points in user friendly purchase.This review builds a strong marketing analysis for the E50. The E50 is inexpensive for a compact Quadcopter and options. E50 is packaged and operates as manufacturer design for end-user.
Here's an example of the footage you get from the E50:
The E50 720p camera is packaged into a world class price structure for equality and equal access for all income levels of $30-$40 USD.

The Bad Cons:
Let's explore Cons or Bad points of the Echine-E50.
The (Wifi UFO) App can be downloaded and installed easily, If the App is not installed as instructed E50 may not function to specifications properly.
First, download the App. 2. Restart your phone. 3. Connect to the Echine E50 quadcopter via WiFi. 4. Next, open up the App and it should be without flaws.
The Delayed fail-safe. The E50 quadcopter has a 5 seconds delay power down.
This a sensitive quad and not made for rugged touch usage.

The E50 quadcopter is fun to fly ounce mastering Phone Touch-Screen App controller.
There is latency delay in the FPV feed bandwidth which makes it a great challenge to fly indoors and outdoors. The E50 has a range of 120ft in city settings, and 300ft in open country. This is do to Radio Static interferences.
The E50 Charging time is 120 minutes enought time for a coffee and danish and a nice read.
Perfect & So not perfect.
The Bad cons are minor. You get eight minutes of flight and longer time with a higher amp-hour battery-pack. Buying a fast charger with a higher amp-hour battery resolve problem.
Should you get it?
For beginners the E50 makes a toy drone and is primary lowest price for purchase.
E50 is inexpensive.
The E50 is one of a kind packaged deal of it's time.
Nothing equals E50 of manufacturer release date,
The E50 is an exceptionally great trainer for FPV/aerial photography.
The Quadcopter is portable with folding arms.
The Echine is packaged with a carry case that fits into the pocket.
If you're a more experienced FPV flyer
Most R/C drone pilots are familiar with the physical controller You may be frustrated with the E50. The Eachine engineers created version; the E55/E-Five-Five.
that will include a separate remote which may be more for you. For this price, you would be hard-pressed to find anything better.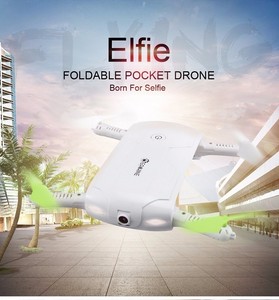 ---
Google Search Results: