---
News-Medias in Russia

Political and TV Journalism
---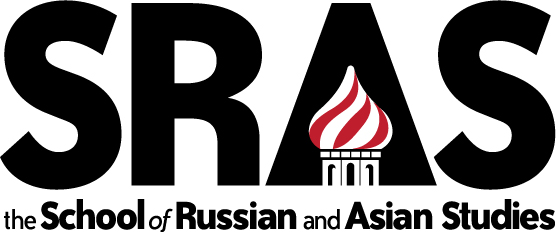 Table of Contents (click to jump)
1. English Language News Sources
report an error back to top
Many Russian papers once had English-language versions of their websites. Most of these efforts were shut down after the 2009 financial crisis.
Johnson's Russia List compiles English-language articles about Russia and sends them direct to your email inbox. Funded by reader contributions and subscriptions. Hosted at the Institute for European, Russian and Eurasian Studies (IERES) at The George Washington University's Elliott School of International Affairs.
The Moscow Times is Russia's most widely circulated English-language newspaper and most valuable to those following politics and business. See also its sister paper The St. Petersburg Times. Both are owned by Sanoma Independent Media, a division of Sanoma, a publicly traded company based in Helsinki.
The Moscow News provides coverage of all aspects of life in Russia, particularly culture. Formerly a separate paper, it became a small insert to the Russian-language Moskovskie Novosti (see "Newspapers," below) and was later discontinued from print altogether. Its website is still maintained. Moscow News is controlled by RIA Novosti (see "News Agencies" below).
Russia Direct features articles, white papers, and analysis geared to those interested in Russian domestic policies and in in US and Russian foreign policy. It was launched by Russia Behind the Headlines (see below).
Russia Behind the Headlines covers business and politics – but excels in travel and culture articles. It is owned by Rossiyskaya Gazeta, which is wholly owned by the Russian government.
WPS.ru is "What the Papers Say." It is a private company providing headlines and brief synopses in English of the latest Russian news stories on various topics for free. A full subscription service is also available.
RT is an English-language network focused on Russian and international news. It is broadcast globally and while it is registered as an independent not-for-profit organization, it receives funding from the Russian Federal Agency on Press and Mass Communications.
2. Major Russian News Agencies report an error back to top
ITAR-TASS is directly run by the Russian government.
RIA Novosti is a news agency that operates as a unitary enterprise under the purview of the Russian Federal Agency on Press and Mass Communications (ie, they are officially independent, but give all profits to the government and the government owns all their property). It is currently being reorganized into a new agency called "Rossiya Segodnya" that will focus on delivering Russia-related news to foreign markets.
Interfax is a privately held company founded by employees of the Voice of Russia radio station shortly before the fall of the Soviet Union. It has worked closely with some government entities (such as the Federal Financial Markets Service) as well as western entities such as Reuters news agency and Moody's ratings service. Products and services are provided in English, but only the Russian language site contains substantial free news.
Rosbalt is a joint stock company controlled by Natalya Cherkesova, a journalist and the General Editor of Rosbalt. She is the wife of Victor Cherkesov, a Duma Deputy with the Communist Party who once served in high positions under Vladimir Putin.
Regnum is majority-owned and managed by its founders, Modest Kolerov (president) and Boris Sorokin (managing partner). Kolerov has served in state foreign policy positions. Both founders are known for conservative political view points and for supporting a strong role for Russia in its near abroad. Modest Kolerov has been banned from travel to Latvia, Lithuania, Estonia, and Georgia for comments he has made about those states and their relationship with Russia.
Ura.ru is based in Ekaterinburg and is focused on news from the Urals Federal District. It is owned by businessman Alexei Bobrov who, with a partner, also owns The STS Corporation, an energy company also focused on the Urals.
3. Major Russian Newspapers report an error back to top
Russia has more than 40,000 registered print publications. The following is a selection of some of the most popular or well-known and focuses on widely available papers.
Rossiyskaya Gazeta (RG) is the Russian government's "paper of record" – meaning that the Russian government is required by law to publish new laws in the mass media and Rossiyskaya Gazeta is the paper in which it does so. RG also covers politics, business, and culture. It is a daily publication with print runs of 166,000. RG-Nedelya, a weekly sister publication, runs at nearly 3.5 million copies. Both publications are directly owned by the Russian government.
Vchernaya Moskva has the largest single weekly circulation of any newspaper in Moscow. Supported by the Moscow City Government as a "city newspaper of influence" (meant to disseminate the opinion of the city authorities) since 2011, Vchernaya Moskva publishes nearly two million newspapers in the capital every week. These are spread over three formats: a daily; a weekend edition; and a twice-weekly that is available for free in Moscow's subway system. Emphasis is on business, government social programs and regulations, and culture in the city. Politics and society are also covered.
Kommersant focuses on business and politics. Originally owned by opposition-minded investors, the paper is now owned by Alisher Usmanov, who is known as a Kremlin-friendly oligarch. There have been some editorial clashes between Usmanov and the paper, although it does largely retain a reputation as independent. It has daily print runs of about 125,000.
RBK Daily is known for business coverage, but also covers other subjects. Its daily print runs are about 80,000. It is owned by the media group RosBusinessKonsulting, a publicly traded company that is majority owned by Cyprus-based Praga Ltd. which is controlled by Onexim Group, which is controlled by liberal oligarch Mikhael Prokhorov.
Vedomosti is daily paper with print runs of about 75000. It is owned by Independent Media, which is controlled by Finland-based media conglomerate Sanoma News (see "Media Conglomerates" below). It includes translated news from the Wall Street Journal, Financial Times, The Moscow Times, as well as original reporting.
Moskovskii Komsomolets was once the official paper of the Moscow's official communist youth group. It is still published every day but Sunday and is one of the most affordable papers on the market (30-50 cents). It is privately held by journalist and businessman Pavel Gusev, who chairs the Moscow Union of Journalists (see "Professional Organizations," below) and who is on several government boards concerning human rights and civil society. Daily distribution is up to 700,000 (for the major Saturday issue).
Argumenti i Fakti is a weekly publication and one of the world's largest newspapers by circulation, with print runs of nearly three million, similar to The Sun (UK), to which it is also similar in style. Published since 1978, it comes in various regional, international, and topical issues. Once owned by Promsvyazkapital via the holding company Media 3 (see "Media Conglomerates" below), but now being sold to the Moscow City Government (unclear if it will be incorporated into Moscow Media, the conglomerate owned by the Moscow City Government) which paid nothing for it, but did assume the paper's debts totaling $55 million.
Komsomolskaya Pravda is the former mouthpiece of the Komsomol, the official youth group of the Communist Party. It's now one of Russia's largest tabloid-format newspapers, printing about 650,000 daily copies and about two million weekly "fat editions" inside Russia (and nearly one million more outside of Russia). It is owned by Media Partner, a company controlled by businessman Grigorii Berezkin, who also owns the Russian publications of Metro (below) and holdings in the energy sector.
Metro is a free, international tabloid based in Sweden and published in localized editions in major cities. All revenue comes from advertising. Its Russian editions are published daily in Moscow (450,000 print runs) and St. Petersburg (330,000 print runs) as well as weekly in other cities like Kazan (280,000), Ekaterinburg (100,000), and other cities. All of Metro's Russian editions are published by Media Partner, a company controlled by businessman Grigorii Berezkin, who also owns the paper Komsomolskaya Pravda and holdings in the energy sector.
Izvestia was a paper of record for the USSR. While highly respected after the fall of the USSR (and a one-time partner with The New York Times), the paper was unprofitable and changed hands several times before being purchased by National Media Group (see Major Media Conglomerates, below) in 2011. The paper was shrunk in size and staff and became more oriented towards business and culture. It now has print runs in Russia of about 150,000. Chaired by businessman and journalist Aram Gabrelyanov (see Lifenews.ru under "Internet Only," below).
Trud was once a flagship of Communist ideology. By 2005, it was fully owned by Media 3 (see Media Conglomerates, below). Advertising revenues declined as the owners tried to rebrand one of Russia's oldest newspapers for a younger audience. It was eventually sold to The Society of Free Journalists, an organization controlled by Sergei Tsoi, a former press secretary for former Moscow Mayor Yuri Luzhkov. Tsoi also once managed many of the extensive media holdings of the Moscow City Government (see "Media Conglomerates" below). Trud is published weekly with print runs of 220,000.
Moskovskie Novosti is a weekly youth-oriented paper in Moscow with print runs of 190,000. It originated as an English-language paper written for foreign professionals working in the USSR. It was shut down in 1949 after its editor was arrested and sent to labor camp on charges of "cosmopolitanism." Publication was resumed in 1956. A French version was begun in 1960 and, in 1969, Arabic and Spanish. Italian, Hungarian, Finnish, and even Esperanto were later added. The Russian version, which today is all that survives in print publication (the English version, for now, survives online), was begun in 1980 and became a popular youth mouthpiece during perestroika. Although it retains its youth focus and brand recognition, it has struggled financially. Formerly owned by RIA Novosti (see "News Agencies," above) it is now being sold to the Moscow City Government. It is not known whether it will become part of Moscow Media (see "Media Conglomerates," below).
Tribuna began publishing in 1969 as "Soviet Industry." It was rebranded in 1990 to "Worker's Tribune" and changed names again in 1998 to simply "Tribune" (Tribuna). Although it published some 900,000 weekly copies in 1975, it now publishes just 57,500 but is distributed in Russia and throughout the CIS. It is known primarily for its business coverage, particularly that of the energy sector. It's owned by Gazprom Media (see "Media Conglomerates," below).
Nezavisimaya Gazeta was once owned by The Berezovsky Media Group (owned by former oligarch Boris Berezovsky). Since 2005, it has been owned by Konstantin Remchukov, a journalist and businessman who once also served as a Duma Deputy as a member of Boris Nemtsov's Union of Right Forces Party. The paper is known for its oppositionist political and social reporting. It is published weekly with print runs of 40,000.
Novaya Gazeta was opened in 1993 by Mikhail Gorbachev using money from his 1990 Nobel Peace Prize. Gorbachev, with liberal oligarch Alexander Lebedev, still owns 49% of the paper. The remaining 51% is owned by the newspaper staff. Known for oppositionist political reporting, the paper is known for the number of its journalists that have been assassinated (including Anna Politkovskaya and Stanislav Markelov). It is printed thrice weekly with a total of 270,000 copies printed each week.
Literaturnaya Gazeta was first founded in 1830 by a literary group led by Alexander Pushkin. It became a staple of Soviet life and by 1989, it ran in print runs of 6.5 million, one of the largest of any newspaper ever. Today, without the massive Soviet subsidies, the paper prints weekly runs of just 148,000. Its focus is on literature (and itself publishes some stories and poems), news about literature and art, and also it also runs political and social commentary. It is owned and operated by a non-profit group of the same name that is specifically devoted to publishing the paper.
Onlinenewspapers.com also provides a list of modern Russian newspapers.
4. Major Russian Newsportals report an error back to top
The following are internet-only journalistic enterprises in Russia.
Lenta.ru and Gazeta.ru are entirely online publications. Lenta in particular often turns up as a reference in the New York Times and The Washington Post. Both sites belong SUP-Afisha-Rambler (see "Media Conglomerates," below).
Lenta is Russia's #1 news site and sees about one million visitors a day.
Gazeta is ranked #2.Newru.com started off as the site for the television channel NTV (See "Television," below). It transferred to its new name after Gazprom Media (see "Major Conglomerates," below) bought the channel in 2002 following several political scandals surrounding the station's news coverage.
Newsru.com currently receives about 500,000 visitors per day. It also controls several other news projects (such as InoPressa, a site devoted to publishing stories about Russia translated from Western sources). It is still owned by NTV's founder, Vladimir Grusinskii.Lifenews.ru is an Internet tabloid known for paying generously for scoops on celebrities and politicians.
For example, it published some of the first pictures of Eduard Snowden in Moscow and published taped conversations from opposition politician Boris Nemtsov's tapped telephone line. It is owned by News Media Holding, which is controlled by businessman and journalist Aram Gabrelyanov.
News Media recently received an investment of $80 million from National Media Group (see "Media Conglomerates," below).
Lifenews.ru receives about 210,000 visitors per day.
Fontanka.ru is a St. Petersburg based Internet news portal that receives about 200,000 visitors per day. It is owned by the Agency of Journalistic Investigations, which is majority owned by the Swedish Bonnier Group. The portal is often quoted by The Moscow Times and other English-language and western media.
INOsmi.ru is a site entirely devoted to translating foreign journalism into Russian. It receives about 150,000 visitors per day. It is owned by RIA Novosti (see "News Agencies," above).
Slon.ru is a digital magazine devoted mostly to business news but also occasionally known for editorials. It is owned by Dozhd Media Holding (see "Media Conglomerates," below). It receives about 110,000 visitors per day.
Grani.ru was founded by former oligarch Boris Berezovsky. It is best known for its coverage of opposition politics and interests in Russia. It receives about 50,000 visitors per day and has recently reported that is having financial troubles.Bolshoi Gorod was once a biweekly publication. Originally published by ProfMedia, which is owned by the conglomerate Interos, it was purchased in 2010 by the opposition-minded Dozhd Media Holding (see Major Conglomerates, below). Dozhd has struggled, however, to make the paper profitable. The format was first changed from free to pay (although it is still distributed at some cafes for free) and its distribution was expanded to include Moscow, Nizhnii Novgorod, Samara, Rostov na Donu, Ekaterinburg, Novosibirsk, and Saint Petersburg with total print runs of about 81,500 per issue. However, in February, 2014, the paper ceased publication and now relies solely on its site to distribute articles. The site averages about 30,000 viewers per month, but is growing.The Russian Legal Information Agency focuses on news from Russia's legislatures and courts. It is owned by RIA Novosti (see "News Agencies," below). It receives fewer than 1000 visitors per day.
Compromat.ru is a well-known site that specializes in publishing information making other people look bad. Owned by private investor Andrei Rotburg. Its site stats are unpublished.
5. Major Russian Television Channels report an error back to top
These are Russia's major news-carrying television channels. Many popular channels, such TNT and Perets, do not offer news programming and are not listed here.
a. Major Multi-Genre TV Channels with News ProgramingPervyi Kanal (First Channel) is broadcast free to over 99% of the population and over 90% of Russia's federal territory. It also garners the highest ratings (17% of market share) of any television station in Russia. Its nightly news program is known as "Vremya" (Time).
On Sundays, the channel offers Voskresnoe Vremya, which covers major news for the week and adds conservative analysis. Pervyi Kanal programming is also available internationally via cable and satellite packages. Russia's oldest station, it traces its roots to 1935, when the USSR's Central Television began broadcasting.
It has gone through several name changes and ownership structures since then (including once counting former oligarch Boris Berezovsky as a 49% minority shareholder), but the government has always retained at least a 51% stake in the powerful company.
Currently, the government controls 51%, while 25% is controlled by National Media Group (see "Major Media Conglomerates), below), and the remaining 24% is controlled by billionaire oligarch Roman Abramovich.Rossiya 1 (Russia 1) is Russia's second most popular channel (16% of market share), reaching about as many Russians as Pervyi Kanal. Its nightly news program is known as Vesti (News).
Other news programs carried by the channel include Vesti v Sobbutu (covering major news of the week plus thematic interviews), Vesti Nedeli (covering major news of the week plus analysis by conservative host Dmitri Kiselev), Vesti+ (late night news), Vesti Dezhurnaya Chast (covering crime and rights-related news), and several localized news broadcasts in major cities and regions across Russia.
Avtorskaya programma, with conservative host Arkadi Mamontov, provides interviews, investigative reporting, and debates. The channel began broadcasting in 1956 under the USSR's Central Television. Rossiya-1 is wholly owned by the federal government via its conglomerate, VGTRK (see Media Conglomerates, below).
NTV is Russia's third most popular channel (14% of market share). Its nightly news program is Segodnya (Today) although the channel offers the most news and information programming of any of Russia's "multigenre" channels. Programs on NTV are known for being sensational, focusing heavily on scandal, crime, and celebrities.
ChP (short for "Чрезвычайное происшествие" or "emergency situation) shows crime news.
K bareru (To the Duel) features often intense, lightly moderated debates, often with opposition politicians, on social issues.
Tsentalnoe Televedeniye (Central Television; the name is the same as the Soviet-era organization that controlled all television under the USSR) is a weekly news program covering world news. Segodnya itogi covers news and analysis most weekdays. The channel also offers considerable lifestyle programming and celebrity news. NTV started broadcasting in 1964 originally as a special events channel showing sports and holiday celebrations, often without commentary.
NTV is controlled by Gazprom Media (see "Media Conglomerates," below). Officially, Gazprom Media only controls 35% of the station. However, 14.7% is owned by PRT-1, which is wholly owned by Gazprom Media and another 51% is controlled by Aura-Media, a subsidiary of Gazprom Media.
Ren TV has long been one of Russia's largest privately-held television networks. It is still considered privately held although its majority owner, National Media Group, is owned by several companies that count Gazprom susidiaries (all majority owned by Gazprom, which is majority owned by the Russian Federal Government) as investors.
Officially, National Media Group (see "Media Conglomerates," below) owns 68% of the station. However, National Media Group also owns Ren TV Media-Holding, which owns the other 32%, making National Media Group the sole owner of the station.
RenTV's daily news program is Novosti 24 (News 24) and shows three times on weekdays and once on Saturdays. On Sundays, Ren TV is news-free. In addition, a special 11pm news broadcast is offered Monday-Thursday which offers news and analysis for the day. All of Ren TV's programming is rated 16+. It claims about 4.5% market share.
Pyatyi Kanal (Fifth Channel) began broadcasting in 1938 as Leningrad's local station. Today, although still based in St. Petersburg, and partially owned by the St. Petersburg City Administration (18.5%), the station maintains a federal focus rather than a local one. Its daily news show, "Seichas" (Now), shows six times daily on weekdays. Pyatyi is one of the few channels listed here that does not offer any weekend analytical programing. Weekend broadcasts, while still containing 1-2 blocks of news, are dominated by movies and serials. Pyatyi claims an overall 6% market share and is majority owned by National Media Group (see Media Conglomerates, below).
TV Tsentr (TV Center) is 99.3% owned by the City of Moscow (Department of Property). The rest is owned by a construction company called PromTorgTsentr. The channel was founded as "channel of influence" (a mouthpiece for the city government), and maintains several news and information programs that focus on Moscow. For example, Nasha Moskva (Our Moscow) airs four times a week and examines specific aspects of city life (public the public street car system or water works).
Gorod Novostei (News City); airs twice every weekday) and Gorodskoe Sobraniye (City Gathering; airs once weekly) are news programs covering issues of importance to Moscovites. The channel's major news program, however, Sobitiya (Event) maintains a federal and international focus and airs four times each weekday, three times on Saturday, and twice on Sunday. Sobitiya also gives frequent and irregular half hour special reports devoted to specific issues.
V sentre sobitiya (In the Middle of Events) shows the top stories for the week every Sunday (and is rerun again on Monday) with additional commentary.
Sobitiye 25-chas (25 Hour News) is a late-night broadcast that covers the day's top stories each weekday. Other programing of note includes Petrovka 38, which relays crime news twice each weekday and once on Saturday.
Pravo Golosa is a nightly show featuring two panels of four persons with differing opinions of historical and current events.
Postscriptum (Postscript), is an opinion program with conservative host Alexei Pushkova covering major events. The channel also offers other investigative programs, serials, films, documentaries, and more. It claims 4.5% market share.
Telekanal Zvezda (Star Television) is 100% owned by Russia's Ministry of Defense. It was first conceived in 1998 as a way for the army to improve its image among a population that had grown to think of it as an exceptionally corrupt entity where soldiers faced violence primarily from fellow soldiers and officers. Although it was supposed to go on air in 2001, it missed its deadline, but continued to receive financial support from Russia's Ministry of Communications during a "period of correction" that lasted until 2005. Only then did broadcasts begin.
Zvezda is a multigenre channel that features regular (five times each weekday, twice on Saturdays and Sundays) news broadcasts focusing on military and other news. Zvezda's lineup is also heavy with patriotic films, shows about military life, equipment, and history, and children's programming. Zvezda claims 2.3% market share.
Telekanal Sankt Petersburg (St. Petersburg Channel) is a multi-genre station 100% owned by the St. Petersburg City Administration. It was launched in 2009 as part of a reform process of Pyatyi Kanal. Most of its programming is focused on St. Petersburg city news, history, politics, and lifestyle, but it also airs older sitcoms, serials, and films. It is available on various cable and satellite packages.
b. 24-hour News and Information Channels
Rossiya 24 (Russia 24) is Russia's major 24-hour news channel. It is wholly owned by the federal government via its conglomerate, VGTRK (see Media Conglomerates, below). It began broadcasting in 2006 under the name "Vesti" (the same name as the nightly news program of Rossiya 1. It was rebranded in 2010. The channel focuses mostly on news inside Russia and offers special segments for sports, weather, and business. On weekends, the channel shows documentary films (mostly on historical themes), special rubrics focusing on specific economic sectors (like technology and agriculture), and extended interviews in addition to news programming.
Moskva 24 is a 24-hour news and information channel run by the Moscow City Government and broadcast for free within Moscow. It began broadcasting in 1995 as City Cable Television under Mayor Yuri Luzhkov. It was later reorganized as TV Stolitsa (Capital TV). Under Mayor Sergei Sobyanin, it became a free broadcast station and was reorganized as part of Russia's federal VGTRK conglomerate (see Media Conglomerates, below), which supplies the stations infrastructure, although the city of Moscow controls the programming.
VGTRK owns 25% of the channel while Moscow Media (see Media Conglomerates, below) owns the remaining 75%. The station features hourly news broadcasts as well as information and lifestyle programming about living in the capital such as restaurant reviews, documentaries on public transportation, reports about how to file complaints concerning city-provided services, and more.
Dozhd (Rain) was founded in 2010 as a 24-hour news and information channel with a liberal reporting slant. It gained international notoriety during the 2010-2011 protests in Russia – for which it was also investigated for possible infringements of media law. It was not prosecuted. The channel is 100% owned by the privately-held Dozhd (Rain) Media Holding (see Media Conglomerates, below). Most programing on Dozhd is carried live and includes regular news broadcasting, analysis programs, lifestyle programming, and interview shows such as "Sobchak Zhiveom," which features Ksenia Sobchak (a reality TV star who became a figure of the opposition protests) interviewing celebrities, opposition politicians, and others. As of 2014, Dozhd is facing major financial difficulties after most cable companies dropped it after the station offered viewers a poll about WWII.RBC is 100% controlled by RBC Information Systems, which is ultimately controlled by Mikhail Prokhorov, a former liberal presidential candidate and business magnate. RBC focuses mostly on news and analysis of Russian and world financial markets. It also reports on more general business issues and on political events as well.
Euronews is owned by several state-supported or state-owned broadcasters across the EU. It is largely funded by the Council of Europe. It reports on global political, cultural, and economic events from a European perspective. It is available in Russia in Russian via satellite packages as well as on broadcast TV, sharing airtime with Russia's Telekanal Kultura, which is usually devoted to arts broadcasting, and which is 100% owned by VGTRK (see Media Conglomerates, below).
6. Major Russian-Language Periodicals report an error back to top
Russkii Reporter is a weekly magazine printing 168,100 copies per issue. It is marketed mostly to men and focuses on politics and social issues. It is particularly known for its photo journalism and bills itself as a rough equivalent to Time or Der Spiegel. It is owned by Expert Media Holding (see "Media Conglomerates," below). Russkii Reporter is Wikileak's main partner in Russia.Ogonyok (The Flame) is a weekly magazine covering social and political issues. It began life in 1899 as a weekly devoted to literature and the arts. It became increasingly devoted to political issues during the Soviet period, particularly after it was taken over by the Pravda publishing house. After the fall of the USSR, it was taken over by a collective of its journalists but eventually sold, changing hands several times over the course of the 1990s. The paper is now controlled by Alisher Usmanov, who is known as a Kremlin-friendly oligarch. Ogonyok is published in 98,000 copies per week in partnership with Kommersant (see "Major Newspapers," above), which is also owned by Usmanov.
Expert is a weekly business magazine that often deals with political issues. Most issues are published in print runs of 90,000. However, some special report issues may be printed in runs of up to 150,000. There are also various regional and thematic publications under the brand (such as those devoted to the automotive industry, real estate industry, Kazakhstan, and various Russian regions). It is owned by Expert Media Holding (see "Media Conglomerates," below).
RBK is a business-focused monthly magazine that also covers society and politics. It is perhaps best known for its regular feature "Who Owns Russia?" This feature provides massive maps of the ownership structure of various industries in Russia and the connections between business. RBK often publishes stories that purport to view stories from multiple angles, using quotes from opposing forces. The magazine is owned by RussianBusinessConsulting (RBK), (see "Media Conglomerates," below) and is published in print runs of 100,000.
Esquire, the international monthly men's magazine, is available in Russian. The Russian version publishes articles from the American version in translation but also many original articles about Russian social, cultural, business, and political issues. It is marketed to those 18 and over as required by Russian law for publications containing language or imagery of an adult nature (ie, it contains erotic photography). The Russian version of Esquire is known for maintaining a liberal editorial slant and for broad coverage of oppositional political activities. It is printed in runs of 90,000 and is owned by Sanoma Independent Media (see "Media Conglomerates," below).
Snob is a monthly lifestyle magazine that covers everything from literature and consumer goods to politics and culture. It is heavily associated with its owner, former liberal presidential candidate Mikhael Prokhorov, who controls it through the company Snob Media. Prokhorov also owns the more conservative RussianBusinessConsulting (RBK), (see "Media Conglomerates," below) however, the two publications are officially independent of each other. Snob is known for publishing work by figures such as controversial playwright and novelist Vladimir Sorokin and the celebrity political oppositionist Ksenia Sobchak. It has also had public letters written against it by well-known Russians complaining of the magazine's liberal editorial slant, favorable oppositionist political coverage, and tolerance shown towards LGBT individuals. It is published in print runs of 90,000 and is available in major cities across Russia.
Itogi was a weekly publication focused mostly on political issues. Its long-time owners, Gazprom Media (see Media Conglomerates, below), closed the publication unexpectedly in February, 2014. They cited "economic unfeasibility" as the reason for the closure. A buyer is now being sought. Itogi was long been a staple at major newsstands and was published in runs of 77,400.
Vlast is a weekly magazine devoted to issues of governance, law, political science, and political philosophy. It is project of the Kommersant publishing house, which is controlled by Alisher Usmanov, who is known as a Kremlin-friendly oligarch. It is published in print runs of 60,000.
The New Times began life in 1943 as an Soviet-produced international journal called War and the Working Class. It was published in multiple languages and distributed internationally to make known the official position of the USSR on domestic and foreign issues. It was reorganized as Novoe Vermya under perestroika and saw its popularity increase as it published more dissenting views, although falling funding meant that its publication runs were shortened considerably. The magazine is now known both as The New Times and Novoe Vermya, although it is published only in Russian. It is known as platform for oppositionist views. Its current monthly print runs are 50,000 each. Its website also has recorded video and audio interviews with cultural and political figures.
Magazines.russ.ru gives excerpts from many of Russia's smaller intellectual magazines. The service is provided by Russian Journal, Russia's oldest online magazine.
7. Major Media Conglomerates report an error back to top
Sanoma Media, based in Finland, bought Independent Media, a company created by private entrepreneur Dirk Sauer in the 1990s. Independent Media began with English-language publications aimed at foreigners but soon expanded to bring western publications into Russia in translation. Sanoma created Sanoma Independent Media (SIM) with their purchase of the company. Sanoma is active across Europe. In Russia, Sanoma Independent Media controls all major English language newspapers: The Moscow Times, The St. Petersburg Times, and distribution of The International Herald Tribune in Russia. It also owns the Russian-language business paper Vedomosti. It publishes, with original material and material translated to Russian, the Russian editions of Esquire, Cosmopolitan, National Geographic, Harper's Bazaar, Harvard Business Review, and others. Sanoma is currently contemplating withdrawing from the Russian market. Dirk Sauer may buy some of the assets back.VGTRK is Russia's largest conglomerate by value. It operates as a unitary enterprise under the Russian Federal Government (i.e., the management is officially independent, but the enterprise gives all profits to the government and the government owns all its property). VGTRK controls 100% of the Russia Channel franchises, which includes Russia Channel (Russia's second most popular channel), Russia 24 (a 24-hour news channel), Russia K (devoted to cultural broadcasts), Russia RTR (a satellite multi-genre channel), and Russia-2 (mostly sports and action movies). VGTRK controls Karusel, a popular children's channel, several other TV stations, and a handful of radio stations including the well-known VestiFM (a radio version of Russia 24), and Radio Mayak (mainly devoted to news and talk shows). The Russian Federal Government also controls 51% of Channel One (Russia's most popular channel), although that channel is not included in the VGTRK holding.
Profmedia is the media arm of Interos, a mega-conglomerate controlled by oligarch Vladimir Pontain. Most of the company's holdings do not include news coverage. In television, the company runs TV3 (somewhat similar to SciFi nework), Pyatnitsa (formerly MTV Russia, before it rebranded), and 2×2 (a cartoon network). The company also controls a major film production and distribution company, Central Partnership, which produces its own films and distributes dubbed films from other countries) as well as several radio stations. The company is a minority shareholder (49%) in the company Afisha-Rambler-SUP (see below).Afisha-Rambler-SUP (no website) is a company formed in 2013 after a merger of Afisha-Rambler (controlled by Profmedia, above) and SUP, controlled by Alexander Mamut. The new company owns the search engine Rambler (which was Russia's first search engine, but is currently ranked Russia's #4 search engine, with less than 2% of the market) and Afisha, a series of magazines focusing on city events, culture, food, etc. The company also controls Lenta.ru and Gazeta.ru, Russia's #1 and #2 news sites, respectively, as well as Live Journal, one of Russia's most popular blogging platforms, and other internet holdings.
Afisha-Rambler-SUP is expected to rebrand in 2014.
RussianBusinessConsulting (RBK) owns a television channel, monthly magazine, and daily newspaper all branded under the RBK name and all focused on business news. RBK also owns several other concerns including those offering marketing and advertising services, PR services, IT services, and market research. The company also owns HH.ru, one of Russia's main job search portals and CNEWS, one of Russia's best known sources for news about high-tech industries, as well as several other sites. RBK is a publicly traded company that is majority owned by Cyprus-based Praga Ltd. which is controlled by Onexim Group, which is controlled by liberal oligarch Mikhael Prokhorov. Note that Prokhorov also controls Snob Magazine (see "Periodicals" above) as a separate enterprise; it is not included within the RBK group.
Gazprom Media owns a wide range of media. In television, they control TNT (a channel which has no news program and specializes in comedies and reality TV), NTV (a multi-genre channel that is known for particularly sensational and pro-Kremlin journalism), and the NTV-PLUS satellite television company. In publishing, the company controls Tribuna (a weekly newspaper largely focused on the energy industry), Itogi (a monthly magazine covering everything from culture to politics), and 7 Dnei, a weekly tabloid best known for celebrity interviews and TV listings. In addition to other holdings in radio, film production, movie theatres, and more, the company also owns EkhoMoskvi radio, which has been long known for offering criticism of the government and liberal points of view. Gazprom Media is wholly owned by Gazprombank, which is majority controlled by Gazprom (partially through other companies and organizations controlled by Gazprom).
Gazprom is a publicly traded company majority controlled by the Russian state (50% + 1 share).
National Media Group was formed in 2008 when billionaire Alexei Mordashov (best known for ownership of Severstal, a mining and steel production company) and the Russian companies Cogaz, Surgatneftigaz, and Bank Rossiya combined their media assets into a single holding. All four investors were already largely interconnected through mutual investment; Gazprom concerns are also invested in most of the member companies. National Media Group holds a majority share of Pyati Kanal (a St. Petersburg-based multigenre television channel with news coverage), Ren-TV (once known as Russia's most liberal news-broadcasting television station before its takeover), and the newspaper Izvestia. The company also owns 25% of Pervyi Kanal, Russia's most watched television channel. The company once owned several other concerns, but has since sold those as it sought to streamline its operations.
Dozhd (Rain) Media Holding (no website) is owned Alexandr Binokurov (founder and former owner of KIT Finance) and his wife Natalya Sindeeva, a journalist who also manages and/or serves as editor for most of the holding's media outlets. These outlets include Silver Rain Radio, Rain Television (a cable channel), Slon Magazine (published digitally), and the newspaper Bolshoi Gorod. All are known for publishing and/or broadcasting material with liberal/oppositionist viewpoints.
Media 3 owns Argumenti i Fakti, one of the world's largest tabloids by distribution. The company also controls a chain of newspaper kiosks and ministores called Pervaya Polosa which also now offers a range of other products via its Internet site. Outside of this, the company runs several minor publications and internet sites. Owned by Promsvyazkapital, a private firm controlled by the Ananev brothers.
Moscow Media is a holding company owned by the Moscow City Government. It was founded in 2011 under the reforms of Mayor Sobyanin to unite the city's various media projects under a single editorial policy. The company's major holdings include the television station Moskva 24 (operated through a contract with VGTIK, see above), the newspaper Vechernaya Moskva, the Russian-language radio stations Gavorit Moskva, Moskva FM, and the English-language Moscow FM, as well as its own news agency.
The Moscow City Government also owns more than 99% of TV Center, although that concern is not included in Moscow Media. The Moscow City Government is also now purchasing Argumenti i Fakti and Moskovskye Novosti (see "Newspapers," above), although it is not clear if these will be incorporated into Moscow Media.
Expert Media Holding is most known of its magazines: Expert and Russkii Reporter. It also controls Expert RA, a ratings agency, and Expert TV, a cable TV news and information channel. Expert Media Holding is 31.2% owned by VEB Bank, which is 100% owned by the Russian Government. Basic Element, a diversified metals firm controlled by oligarch Oleg Deripaska, owns another 29.3%. Most of the rest of the company is divided among the editorial staff. General Director and the Editor-in-Chief of Expert Magazine Oleg Fadeev owns 12.9%. Tatyana Gurova, Editor-in-Chief for the holding, also owns 12.9%. Alexander Privalov, the scientific editor of Expert Magazine, also owns 12.9%.
8. Unions and Professional Organizations report an error back to top
Russian Union of Journalists is the official journalists' union in Russia. It is supported in part by the government. According to the union website, they hold that "professionally correct journalistic practices are the most effective safeguard against governmental restrictions and pressures … any attempt to establish rules and guidelines should come from the journalists themselves … professional independence, including publishing and editorial freedom should be recognized in all media." They also work with The International Federation of Journalists.
MediaUnion is a fully independent journalist's union stressing freedom and unified professional standards among journalists and advertisers. They also press for government protections for the rights of the press.
MediaKratia is a national association encouraging journalists and civil society to speak out on social and national issues.
Center for Journalism in Extreme Situations offers weekly bulletins on legal and safety issues surrounding the media in Russia. A pretty amazing resource with lots of information in English.
Association of Student Media seeks to enhance professional competencies of young journalists working in the field of student media.
Moscow Union of Journalists unites journalists, retired journalists, publishers, and university journalism faculty members in Moscow. The union works broadly for "members interests" which include everything from violence against journalists to housing. Similar organizations can be found in many Russian regions and major Russian cities.Regional and city organizations for journalists are quite common.
See, for instance: Saint Petersburg; The North Caucasus; The Moscow Region; Tyumen; Krasnodar; and a new one for Vladivostok and surrounding region.
Thematic organizations are also quite common. These unite journalists operating in niche markets and often provide professional support and legal services in addition to working towards an ideological goal.
See for instance: The Guild of Automotive Journalists; The Association of Ecology Journalists; The Association of Agriculture Journalists; The Guild of Legal Reporters; The Guild of Journalists of Religion; The Guild of Interethnic Journalists; The Guild of Analytic Journalists;
9. Watch Dogs, Regulators, and Industry Organizations report an error back to top
The Ministry of the Press is the official governing body for the press in Russia, with the power to close or reappropriate newspapers, television stations, etc. More on The Ministry of the Press (SRAS encyclopedia information).
Presidential Council for Civil Society and Human Rights covers a range of issues including press freedom.
The Council was led for many years by well-known liberal activist Ella Pamfilova. It is now lead by another liberal, Mikhael Fedotov.The Association of Communications Agencies on Russia unites some 200 advertising and communications firms in an organization that seeks to "lay the foundations of ethics, social responsibility of business, industry standards, and rules of business.
"Taylor Nelson Sofres (TNS) is a global company providing statistics on television viewership, newspaper sales, Internet usage, and retail sales. The company has long been considered the standard measurement in Russia upon which advertising is priced and media infrastructure is built. However, it has recently come under heavy criticism from many Russian companies, particularly the TV industry, for what they say is inaccurate and expensive reporting.
The Industry Committee on Telemetrics is an organization now being developed with the support of media conglomerates Gazprom Media Holding and VGTRK (see "Media Conglomerates," above) as well as First Channel (see "Television Channels," above). Conglomerates National Media Group and STS Media (see "Media Conglomerates," above) are expected to join the Committee as well. It will be a central organization monitoring viewership numbers and will likely replace TNS (see above) as Russia's standard of measurement.
LiveInternet is a free resource measuring usage of many Russian websites.
PEN is an international NGO with an active Russian branch. They sponsor literary events and also lobby for government support and protection of literary and journalism organizations and professionals.
Zhivoe Slovo is a government-sponsored organization providing training, master classes, and professional resources for journalists and writers.
Glasnost Defense Foundation is an NGO founded to defend the principles of Glasnost. They have run several studies concerning media freedom available for free online.
The Center for the Development of Democracy and Human Rights is an NGO supporting civil society, including journalism. They have run several studies concerning media freedom available for free online.
10. Other Information and Sources report an error back to top
Wikipedia offers lists of publications popular during Soviet times and modern times.JHistory is a listserve (mail group) of Journalism historians. They also offer links and a book review project covering the history of journalism everywhere – including Russia.
Screening Socialism is an innovative new research project devoted to researching the history of popular television in socialist Eastern Europe, and its legacy on popular memories of the socialist period.SRAS interviews with American journalists covering Russia:
Russian Chronicles is a project of the Washington Post. Two American Journalists traveled from Vladivostok to St. Petersburg in 2005 recording impressions, interviews and pictures. The same project was also carried out in 1995, providing a very interesting comparison.Soviet Journalists Tour the US! This fascinating site is sponsored by the University of Michigan and documents the travels of two "comrades" across America in the mid thirties.Pressdisplay.com provides digital replicas of newspapers. Looking at the front covers of many issues is free, and you can create an account to read the whole thing in the original layouts.To have Russian magazines and newspapers delivered to your door, try Magazines.russ.ru for the least expensive option. If you don't find what you want there, try Eastview.com or Bestperiodica.com.Find Out More!History of Russian Holidays
Internships in Russia
Health and Safety in Russia
The SRAS Newsletter
The SRAS Library on Russia
Journal for Students
More Free Resources!
Media Type
BC-Broadcast
IN-Internet
MG-Magazine
NP-Newspaper
PA-Press Agency
Media Focus
AG-Agriculture
BU-Business
EN-Entertainment
GI-General Interest
SH-Shopper
ML-Military
RL-Religion
SP-Sport
Language
ARA-Arabic
BAK-Bashkir
DEU-German
ENG-English
FAS-Persian
FRA-French
ITA-Italian
JPN-Japanese
POR-Portuguese
RUS-Russian
SPA-Spanish
TAT-Tatar
UZB-Uzbek
ZHO-Chinese
Russia Newspapers and News Media – National and Foreign
Russia – Broadcast News Media
Russia – Internet News Media
Russia – Magazine News Media
Russia – Newspaper News Media
Russia – Press Agency News Media
Russia Newspapers and News Media – Local
Ulan Ude
Ulan Ude
BOL
MK
IN
NP
GI
GI
RUS
RUS
Kabardino Balkarskaia Respublika
Petropavlovsk
Kamchatskii
Petropavlovsk
Kamchatskii
Argumenty i Fakty

NP

NP

GI

GI

RUS

RUS
Petrozavodsk
Petrozavodsk
Petrozavodsk
MK
Petrozavodsk
VSE
NP
NP
NP
GI
GI
BU
RUS
RUS
RUS
Khanty Mansiyskiy Avtonomny Okrug
Nenetskii Avtonomnyi Okrug
Yuzhno Sakhalinsk
Yuzhno Sakhalinsk
GTRK
Sakhalin
BC
IN
GI
GI
RUS
RUS

TV
Yamalo Nenetskii Avtonomnyi Okrug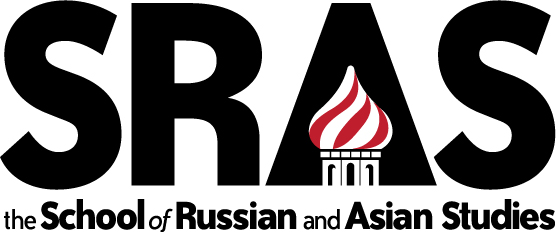 Copyright 2000-2018 ABYZ Web Links Inc.
Russia Newspaper and News Media Guide
5total visits,3visits today